Atelier orafo UrOburo a Milano
Il progetto per l'Atelier orafo UrOburo, situato nel quartiere Isola di Milano, nasce dall'esigenza dei committenti di rinnovare il loro precedente spazio, definendo un'immagine coordinata tra l'area in cui si vendono i gioielli e quella, nella quale gli stessi vengono realizzati.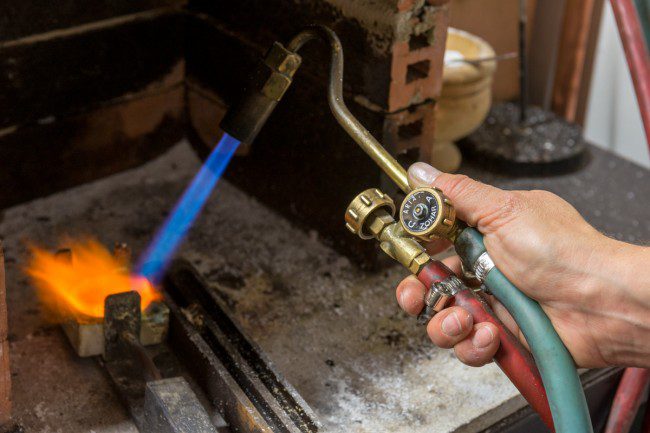 Queste, sono poste l'una di fianco all'altra e sono direttamente percepibili dai due occhi di vetrina, che affacciano sulla via G. Thaon di Revel. Lo spazio interno è caratterizzato dalla presenza di due arredi progettati e realizzati appositamente per l'esposizione dei gioielli. Uno, è appoggiato al muro che suddivide i due spazi e dal quale, tramite appositi "buchi" è possibile intravedere il laboratorio dove vengono realizzati i gioielli. L'altro, ha la doppia funzione di schermare la visione diretta da strada, sul laboraotio e nello stesso tempo di esporre i gioielli.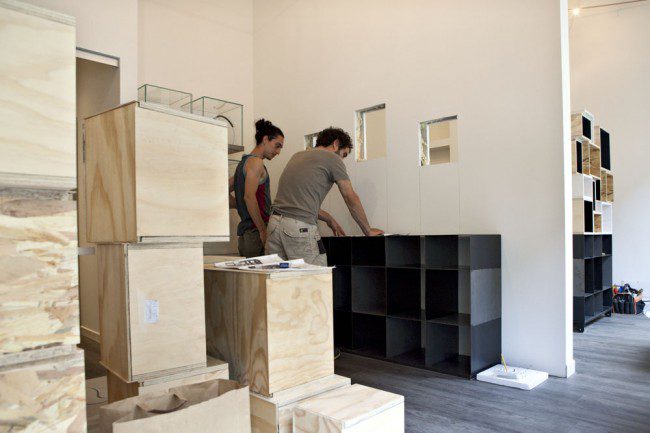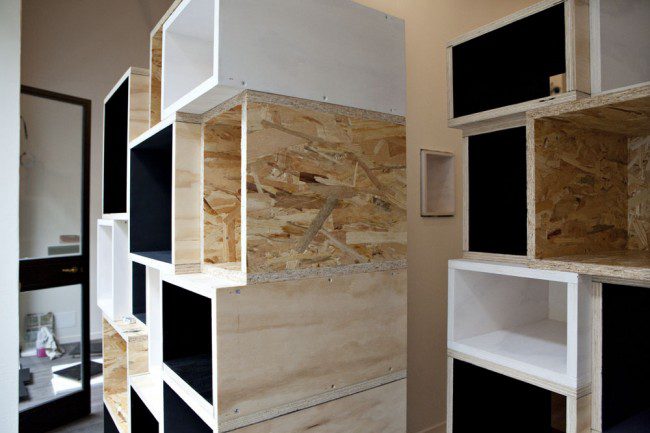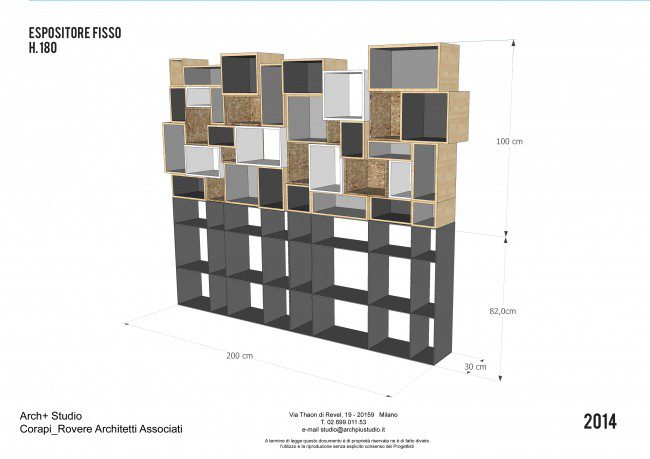 Gli arredi sono realizzati secondo un progetto che ha previsto una base in ferro curvato e saldato (sp. 2 mm.) e una parte superiore costituita da scatole in più essenze di legno, verniciate a mano e illuminate internamente da led.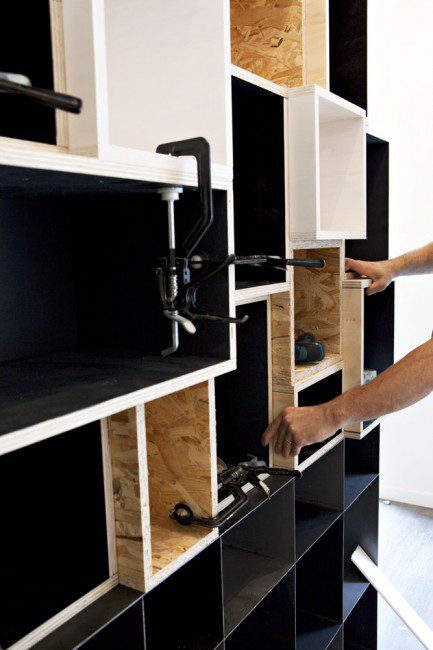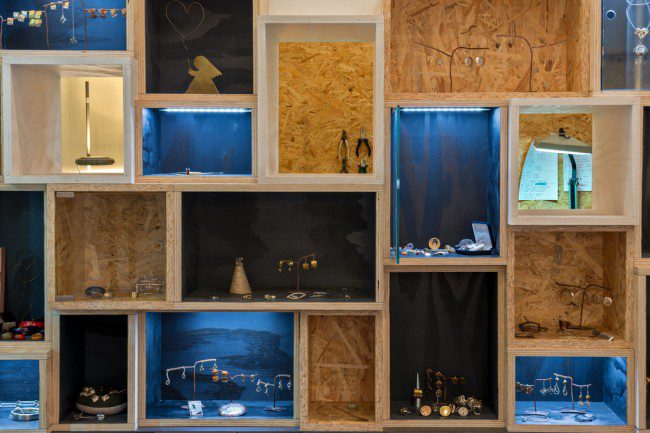 ENGLISH TEXT
Goldsmith's Atelier UrOburo in Milan
The project for the goldsmith's Atelier UrOburo situated in quartier Isola in Milan, arises from the necessity of customers to renew their previous space by defining a coordinated image between the area where jewels are sold and the area where they are realized. These areas are adjacent and they are directly perceptible from the two openings that face Via G. Thaon di Revel. The internal space is characterized by the presence of two furnishings expressly designed and realized for the display of jewels. One is leant against the wall that divides the two spaces and from which, through two holes, it's possible to glimpse the laboratory where jewels are realized. The other has the double function to shield the direct vision from the street to the laboratory and, at the same time, to expose jewels. The furnishings are realized according to a project that plans a welded and bent-iron base (2 mm) and an upper part composed of boxes made of different types of wood, hand painted and lighted inside by a led.