Fonderia Napoleonica
Uffici in un edificio storico. Intorno al 1806 sorse la Fonderia Napoleonica Eugenia. La storia della fonderia è strettamente legata a quella del quartiere Isola e al santuario di Santa Maria alla Fontana. L'area su cui essa sorge apparteneva infatti ai beni dell'adiacente complesso religioso. Con l'arrivo di Napoleone i terreni e gli edifici di Santa Maria alla Fontana furono requisiti dall'esercito francese ed alcuni di essi vennero destinati ad accogliere una fonderia di bronzo. Il complesso rimase in funzione fino al 1975 grazie alla produzione di campane per tutto il territorio della provincia di Milano. Oggi lo stesso complesso, dopo un suo attento recupero, ospita uffici e spazi espositivi, oltre che essere sede dell'omonimo museo. Lo studio è stato incaricato di una serie di progetti di recupero e riconversione per alcuni degli edifici all'interno dell'area della fonderia.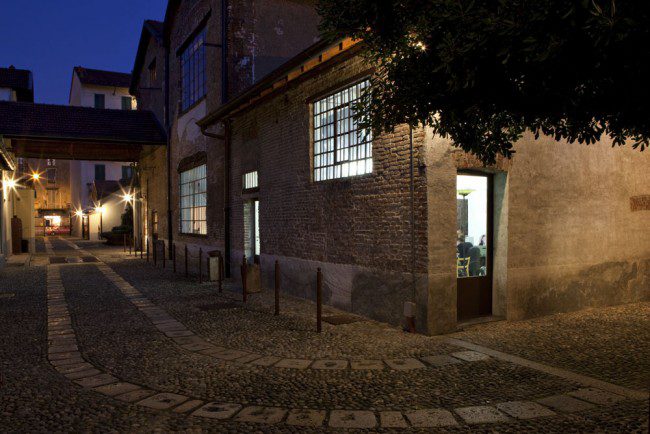 Il progetto, assecondando le richieste del Committente, ha previsto la realizzazione di uno spazio per uffici, suddiviso su tre piani. Al piano terra è presente una sala riunioni comune, e i servizi. Ai diversi livelli sono invece distribuiti i vari uffici. Tutto il complesso è servito da un impianto domotico che ci ha permesso di limitare al minimo gli interventi sulle murature originali.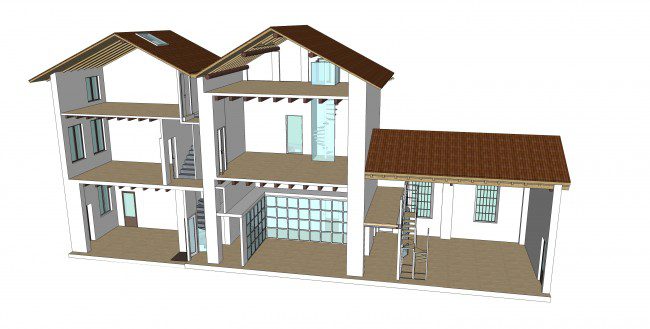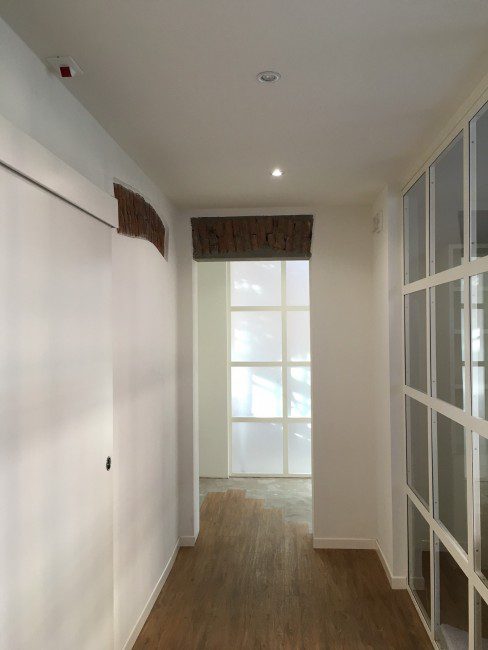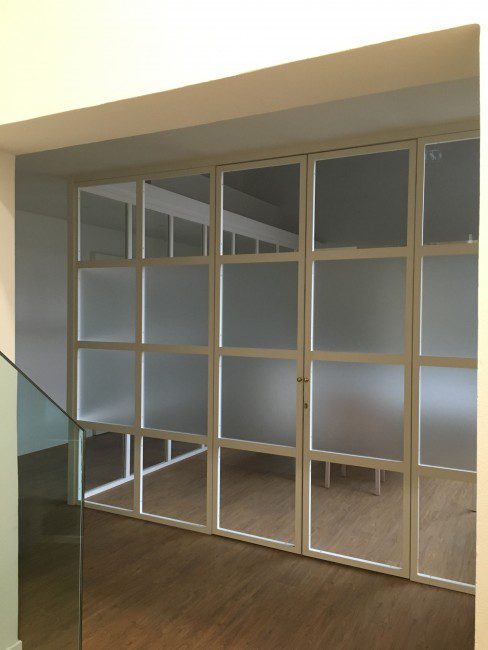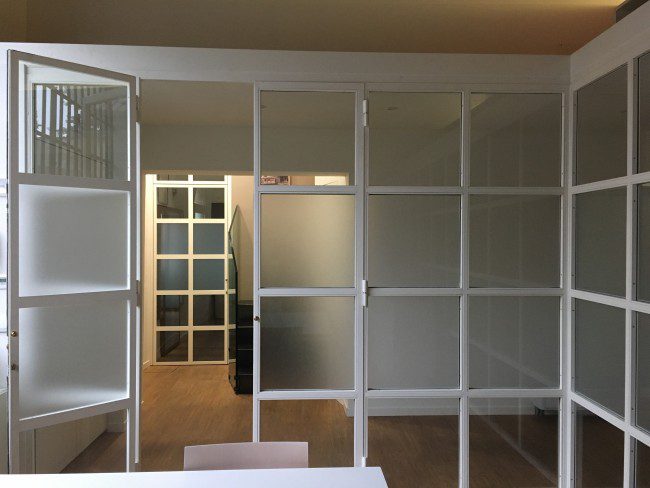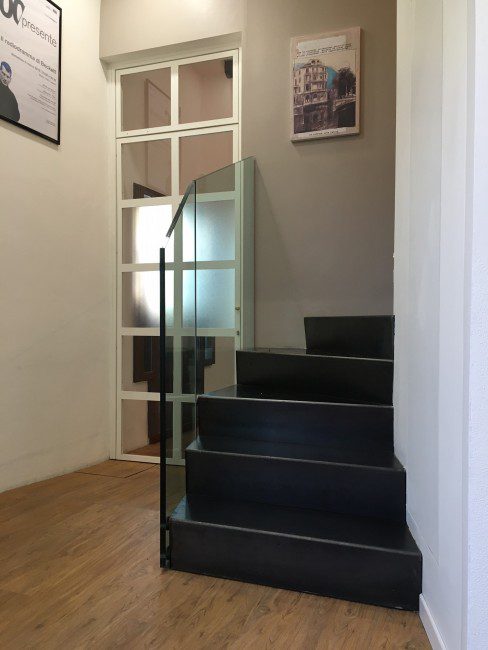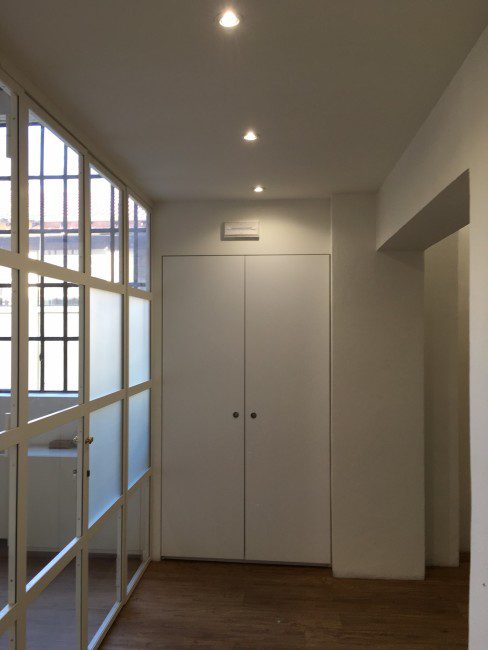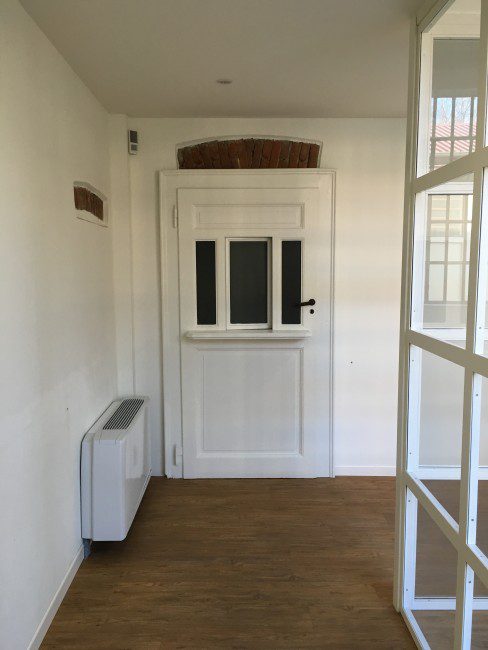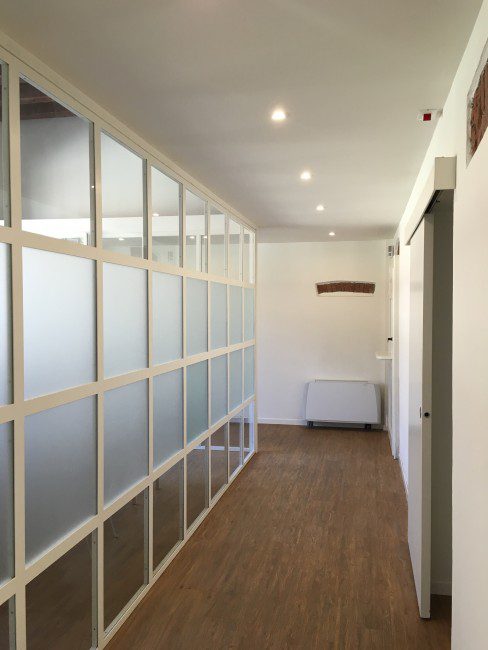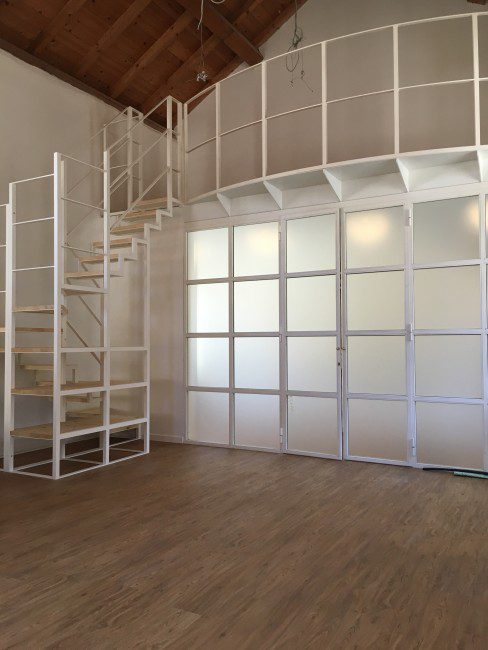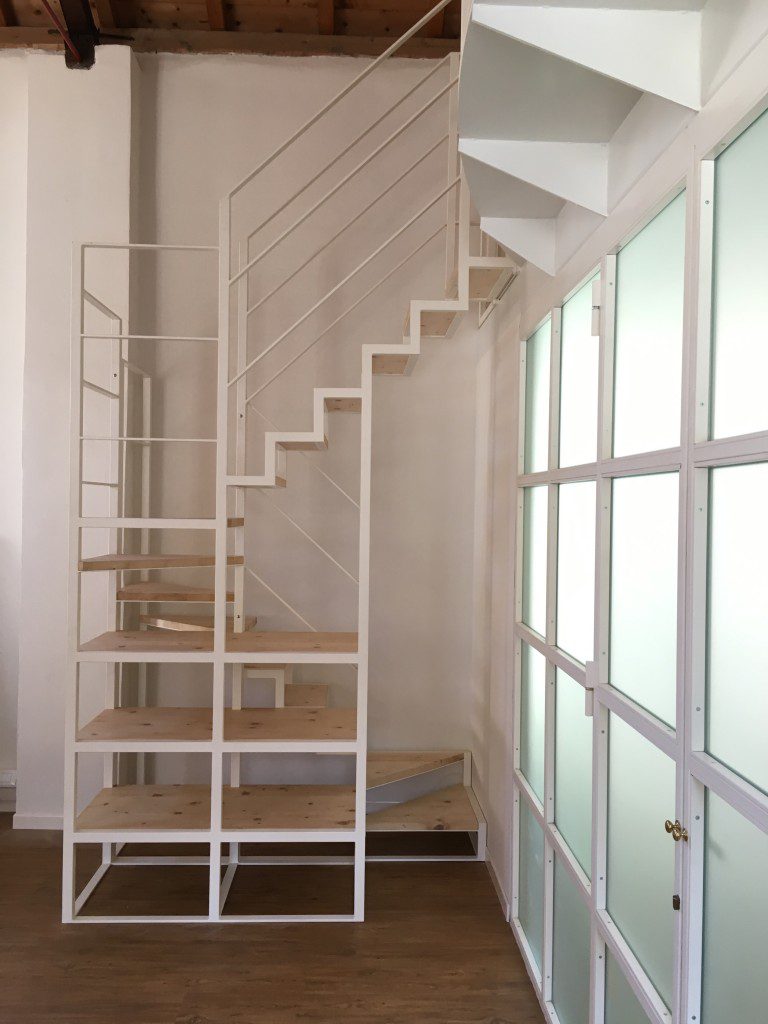 ENGLISH TEXT Fonderia Napoleonica Eugenia in Milan – II Offices in an historical building. About the year 1806 stood the Fonderia Napoleonica Eugenia. The history of the foundry is strictly linked to the one of the Isola quartier and to the sanctuary of Santa Maria alla Fontana. In fact the area where it stands, belonged to the property of the adjacent religious complex. With the arrival of Napoleon, territories and buildings of Santa Maria alla Fontana were requisitioned by the French army and some of them were bound to hold a bronze foundry. The complex worked until 1975 thanks to bells production for all the territory in the province of Milan. Today the same complex, after a very precise redevelopment, contains offices and exhibition areas and moreover it's the location of the museum of the same name. Arch+ Studio was charged with a series of reconversion and development projects for some buildings inside the area of the foundry. The project, following the demands of the Customer, involved the construction of an offices space, split on three floors. On the ground floor there is a common meeting room, and services. At different levels they are distributed the various offices. The entire complex is served by a home automation system that allowed us to minimize work on original wall.