Luxly Club in Bali
The bedrock of the project is the insertion into the jungle and the utilization of recycled materials.
The project has a strong pipeline for to be realized in a island hills area, where customers will be accommodated in a multifunctional structure, that offers different services. The structure is divided in three fundamental areas.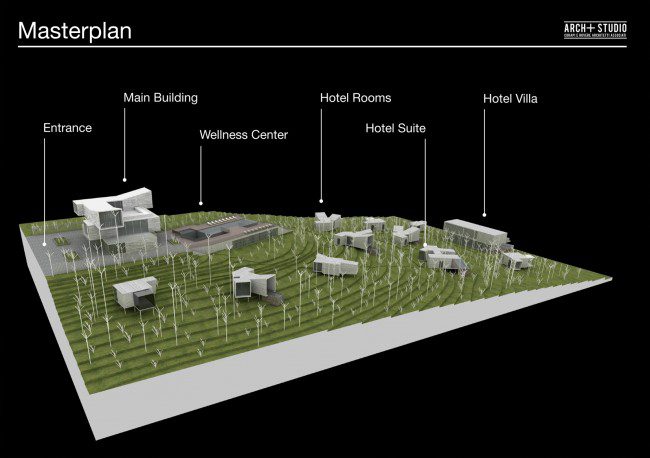 In the first one, there is the main building, realized on three floors. At the first level there are the lobby and reception Hotel; the Luxly and merchandising Store; a few technical spaces, warehouses and services. In the second level (first floor) there is the Restaurant – where it is possible get from thebreakfast to the dinner – services and kitchen. At the top level (second floor) there is the Lounge Bar.
In the second one, is situated the wellness center, with infinity pool, massage rooms and multi functional area. At the end, down the hill, there are the hotel rooms separated from other, by vegetation. Each room is different from other, for shape, dimensions and services, but all are set to enjoy a jungle experi- ence! For a friends group or for one family there also is one special villa, with service staff. It suggests a relaxed use of space; depending on the time, or according to own state of mind you can be with people or in your own pool.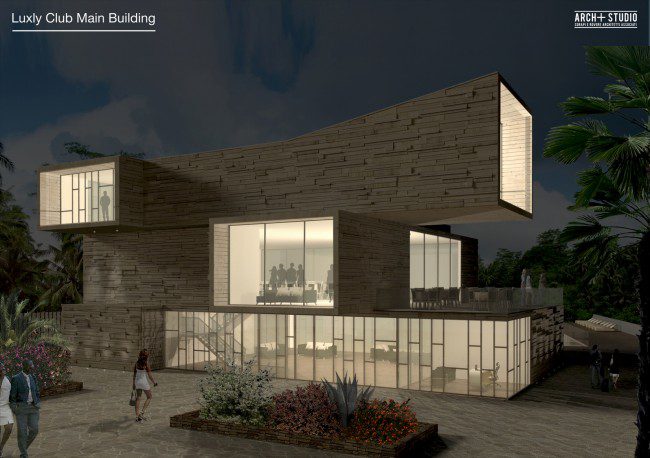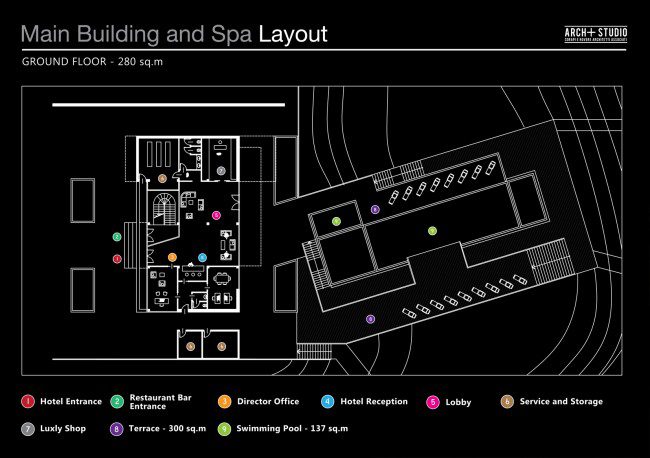 RESTAURANT The restaurant room could accommodate until 100 person per time. The space is organized in two area; one indoors and one on the terrace. All the interiors suggest a friendly, informal situation, but well cared for in every detail. All the furniture is custom designed and personalized, using recled materials, which lie directly on the island.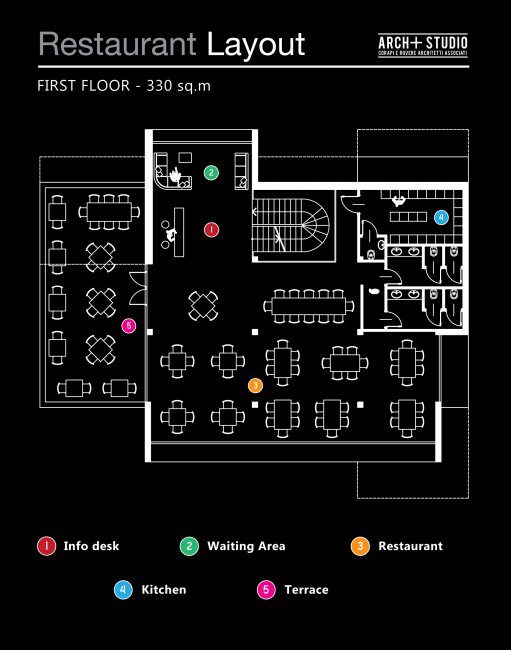 LOUNGE BAR Also in the bar, the space is divided in two areas; one indoor and one onthe terrace, the roof garden. Music, drinks and light cuisine, attend clients for the aperitive or for the after dinner. The space could accommodate untill 50 person – seat- ing – per time. For the furnishing were used recycled materials.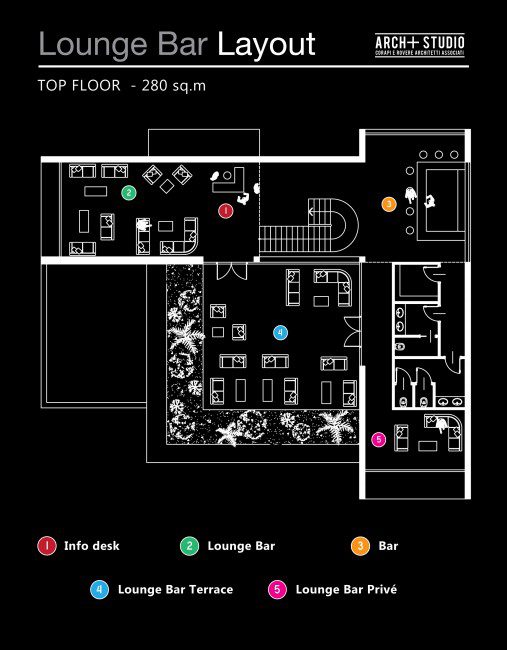 WELLNESS CENTER The wellness center, is situated under the infinity pool and the terrace.In an reserved area there are 4 massage room. The massage rooms' entrances are in front of the waterfall of the infinity pool and covered by the terrace. From the other side there is one small bar and the multi- functional room for fittness.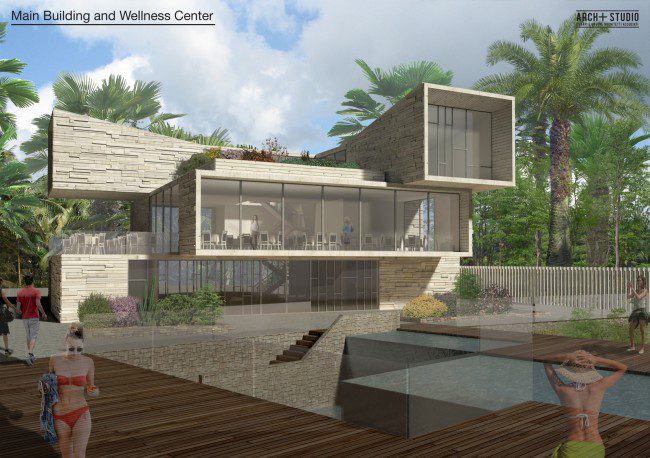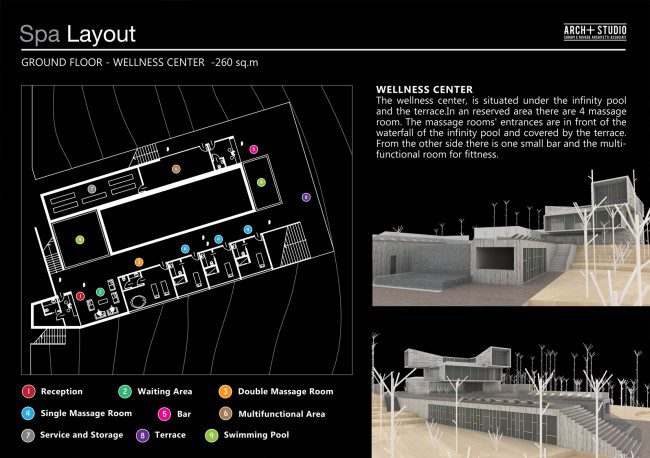 HOTEL The entrance of the hotel, is in the main building, separated from the entrance of the restaurant and lounge bar. Here there is the lobby and reception. The rooms, are far similar at one small villa – in this concept are expected 4 different models – are located in hidden and reserved location. Each room has of master bedroom, bathroom and large tub, or spectacular shower and mini private infinity pool. There is one amazing suite with master bedroom, living room, bathroom, deck and big private infinity pool inside the jungle! The hotel has 9 double rooms, 1 suite (total 20 persons).