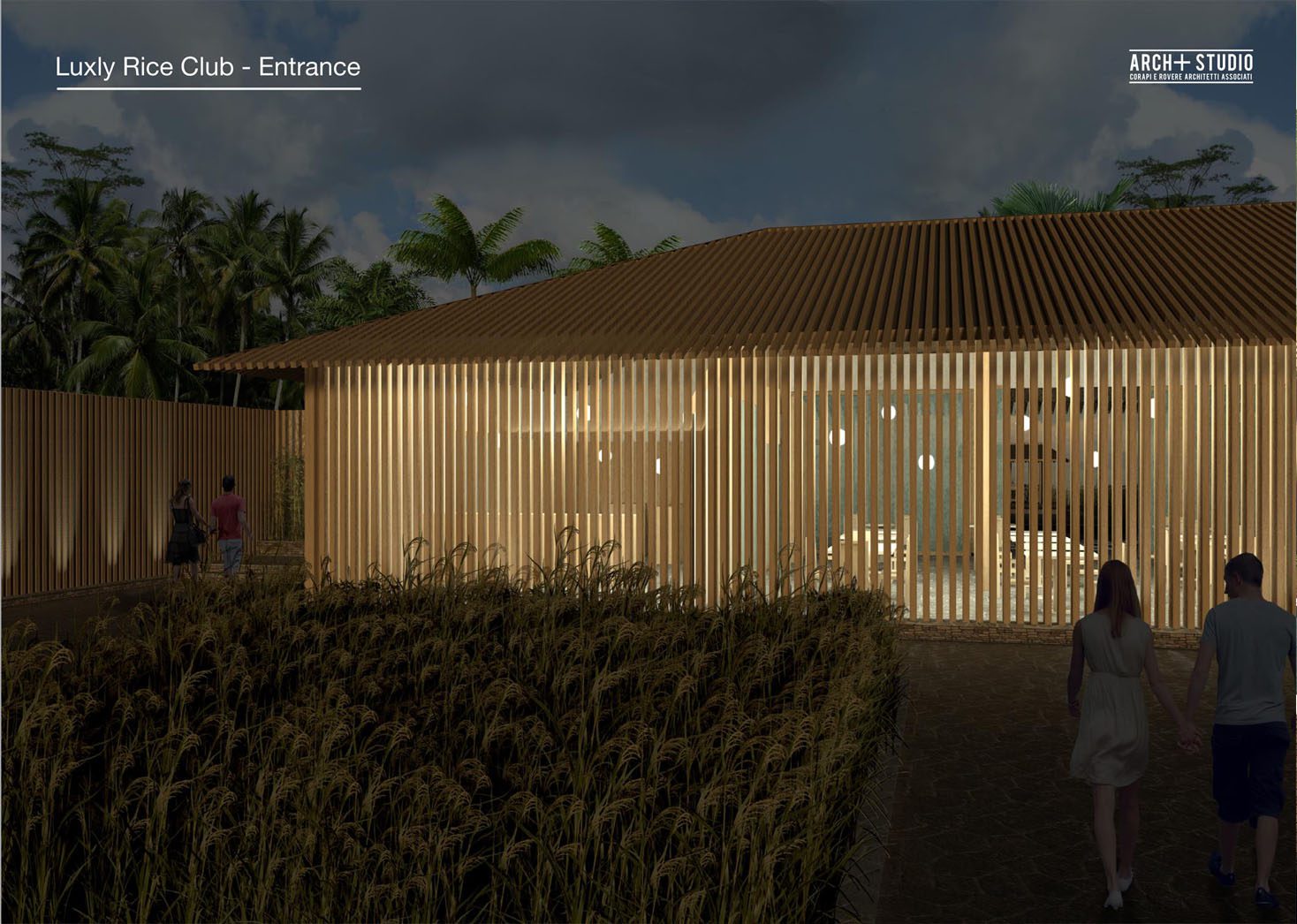 The project has been thought for to be realized into the rice's areas of the island, for to offer total insulation. The structure is characterized by a minimalist architecture; all the parts are constructed with local wood for allow a cost savings. The architecture evokes a temple where the highlights and the shadows they get married, and suggesting a relax for mind, into an oasis of tranquility.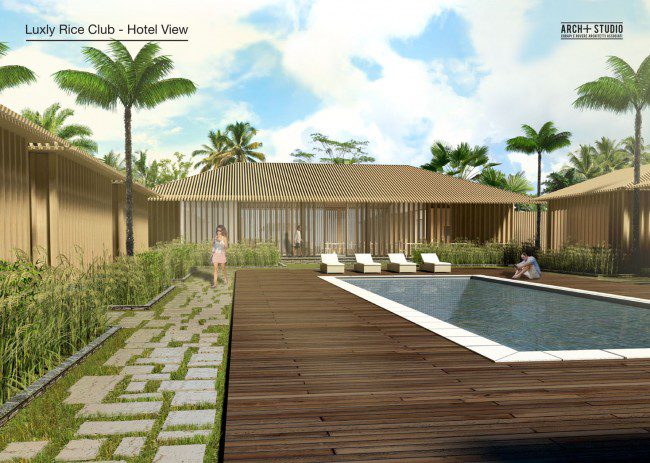 The customers will be accommodated in a multifunctional structure, with different services. The structure is divided in two fundamental areas. In the first one there is the Concept Store Building (330 sq.m.), with the lobby and reception Hotel; the Luxly and merchandising Store; a few technical spaces, warehouses and services.
In the same level (ground floor) there is the Restaurant, with 50 seats – where it is possible get from the breakfast to the dinner – kitchen and the Lounge Bar. In the second area, there are the rooms hotel (from 16 to 20 beds) and the pool area (only for the Hotel customers).