Progettare un Sottotetto a Milano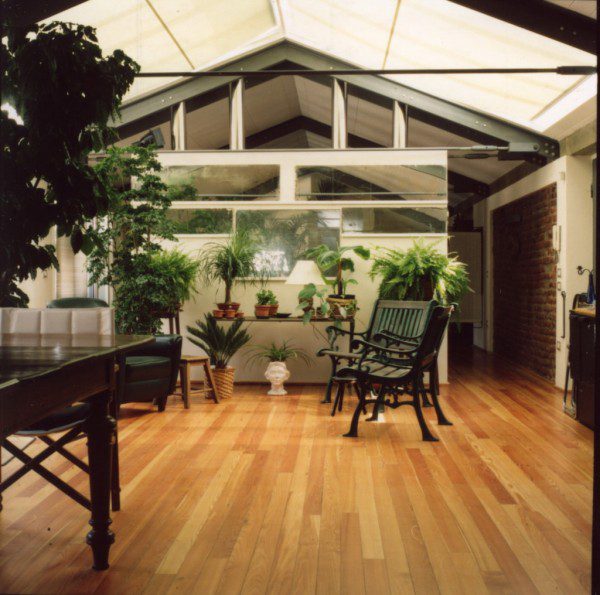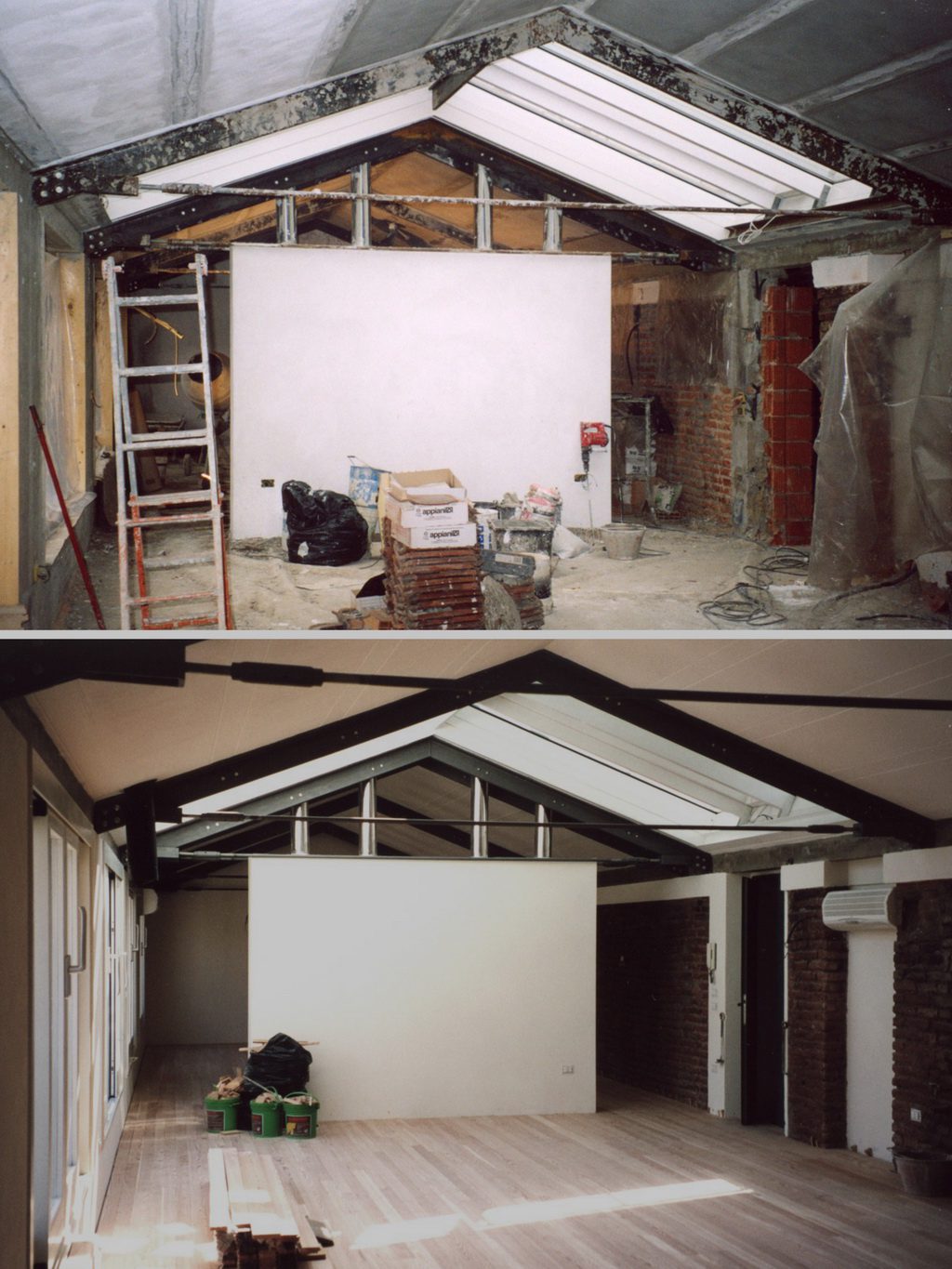 Il progetto, nasce dall'esigenza dei committenti di attrezzare uno spazio per disporre le proprie piante e di sviluppare l'idea di una sorta di casa per il week-end in città (i committenti sono proprietari dei due piani sottostanti il sottotetto). Subito si è pensato ad un unico locale scandito dalla presenza di capriate metalliche nel quale trovasse spazio il "luogo delle piante", un living-serra, al centro del loft. Il progetto prevede la traslazione del colmo in una nuova posizione in modo da mantenere inalterato l'impatto visivo della falda prospettante verso l'interno; l'innalzarsi di una porzione di facciata, su strada, nella quale trovano posto cinque aperture in asse con quelle sottostanti. La grande finestra centrale, in asse con il portone e il balcone del secondo piano, evidenzia la presenza della serra, presenza sottolineata dalle grandi finestre in falda. I pavimenti sono realizzati con doghe di legno di larice rifinito a olio, le pareti, entrambe bianche, presentano però una diversa trama: il muro di bordo è semplicemente intonacato a gesso, mentre quello di spina è sabbiato, lasciando a vista i mattoni esistenti.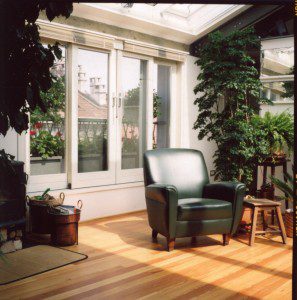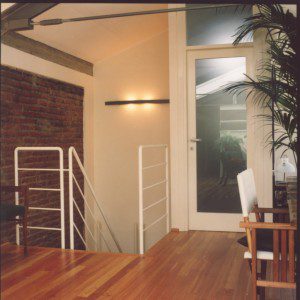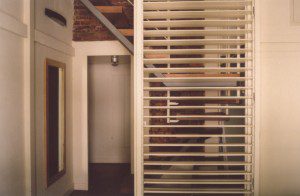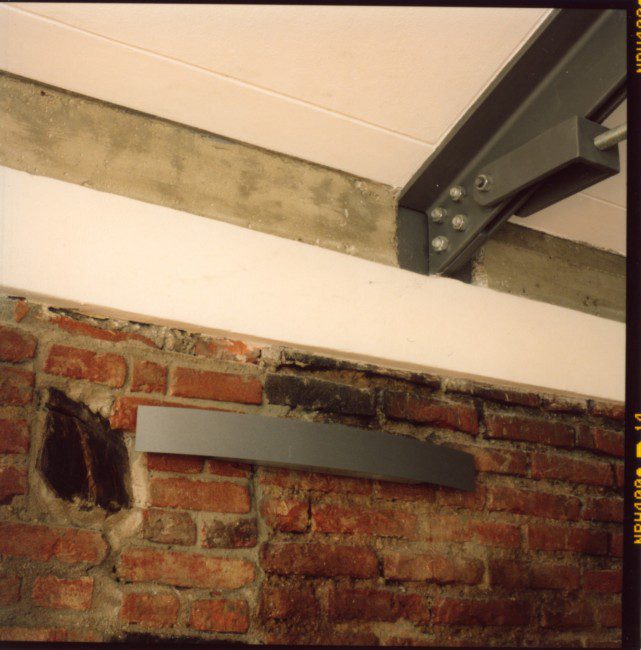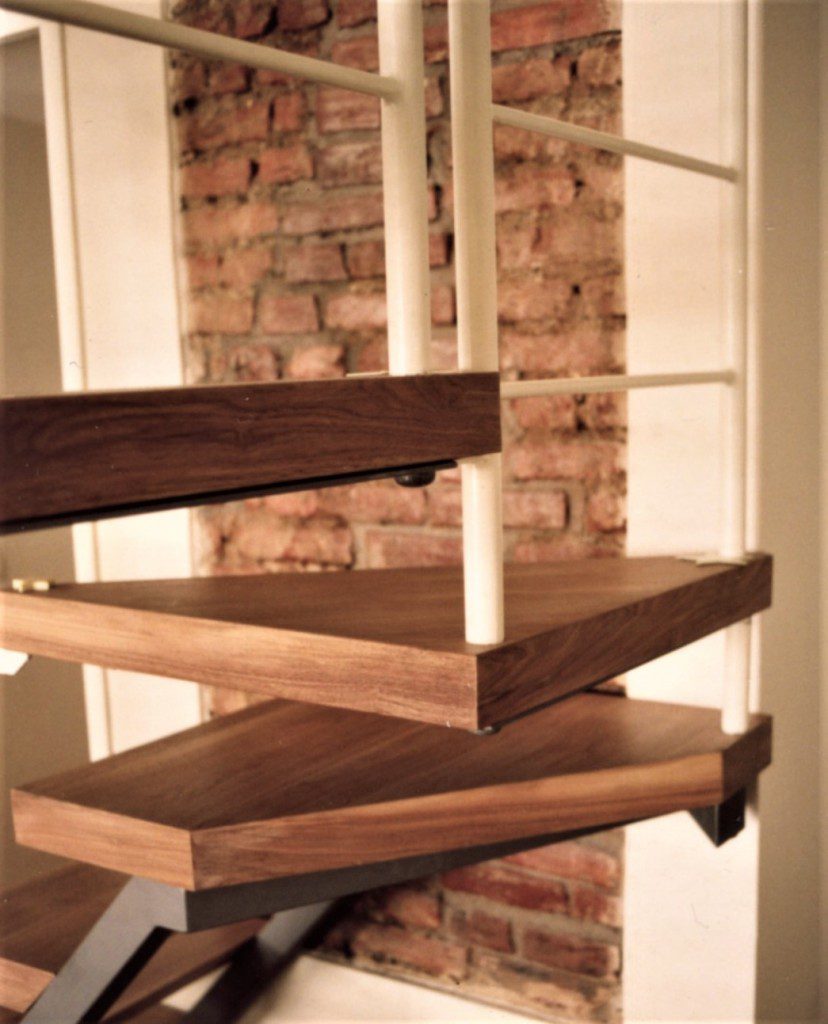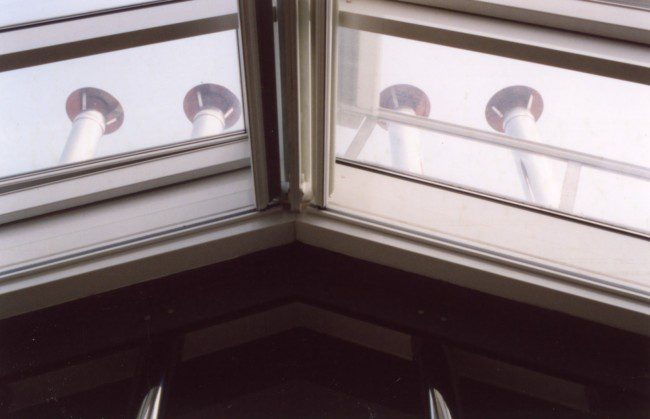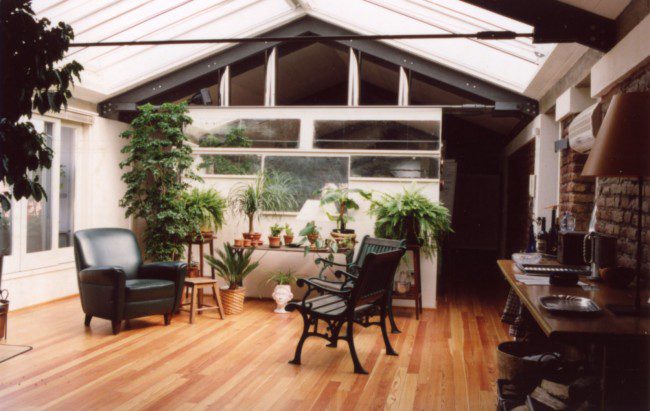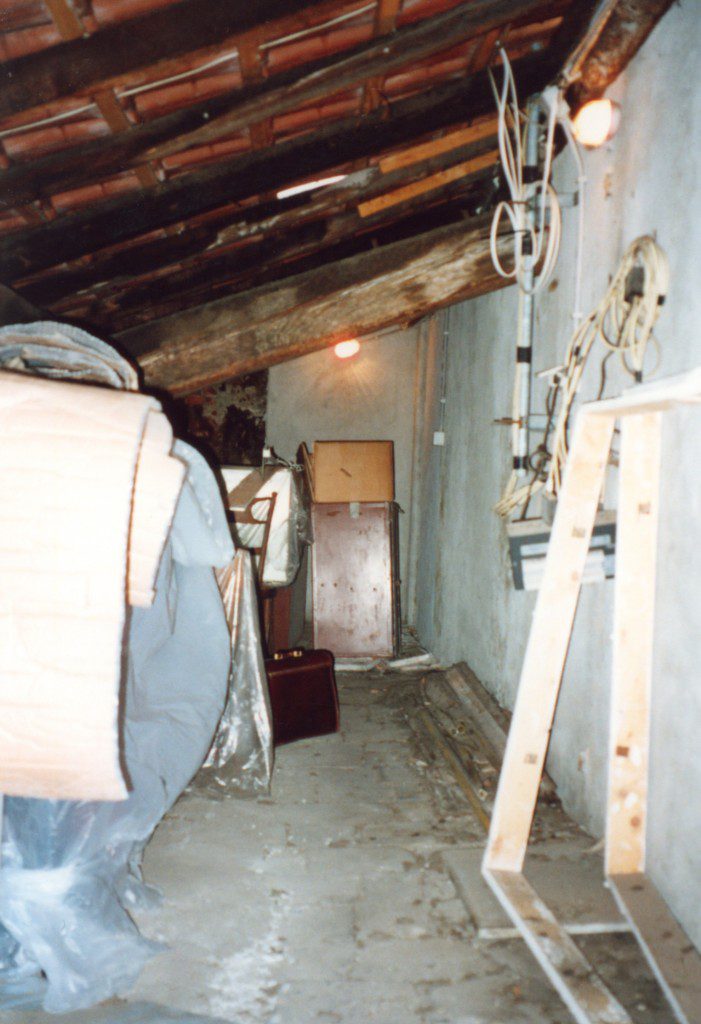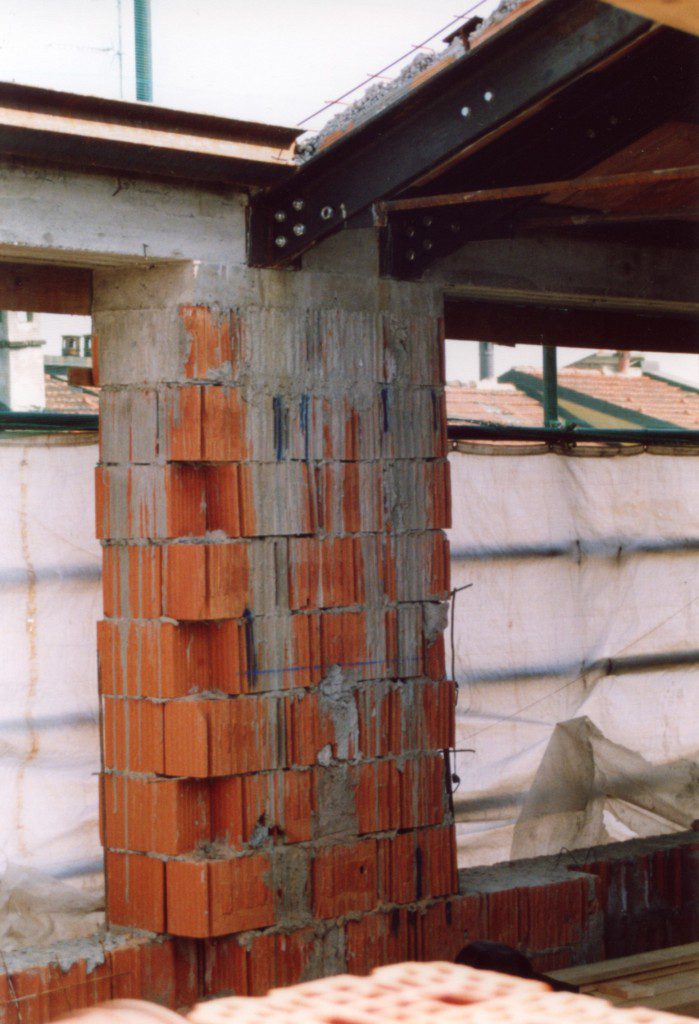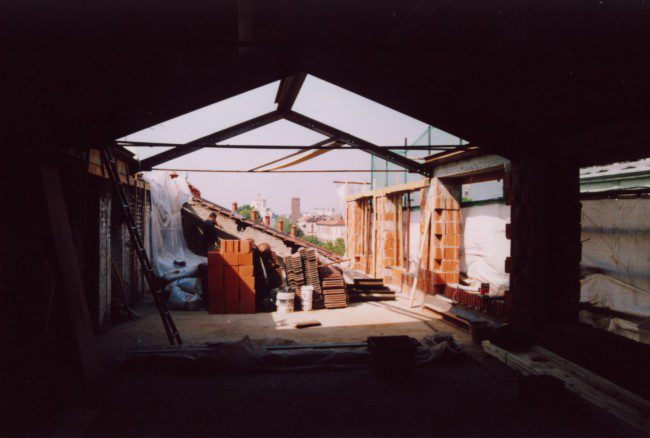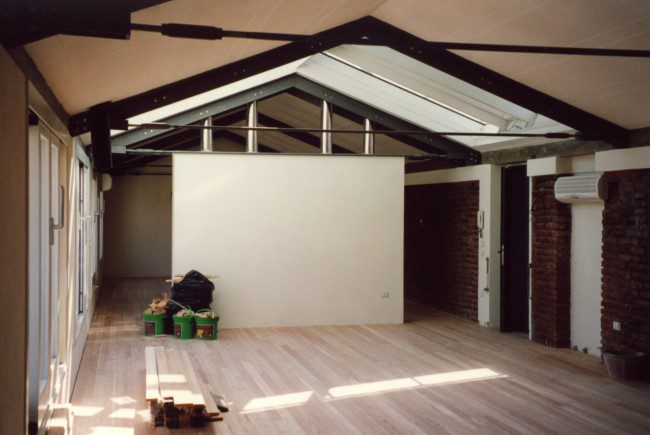 ENGLISH TEXT
Interior in Milan
Recovery of an attic – The project arises from the necessity of clients to realize a place where plants could be organized and to develop the idea of a kind of home where they can spend weekends in the city. (The customers own two floors below the attic). We immediately think up a unique room characterized by the presence of a metal truss. In this room there is a place for plants: it's a kind of living-room and greenhouse in the centre of the loft. The project considers the translation of the ridge in a new position in order to keep unchanged the visual impact of the pitch towards the interior. A part of the facade raises on the road: here we can find five holes aligned with the underlying ones. The large and central window is aligned with the main door and with the balcony on the second floor and it points out the presence of the greenhouse characterized by the large skylights. The floorboards are made of oil-finished larch; the walls are both white, but they have a different texture: the perimeter wall is simply a wall plastering, whereas the load bearing wall is sandblasted and it has exposed bricks.