Interni a Peschiera Borromeo, Milano
Recupero di un sottotetto.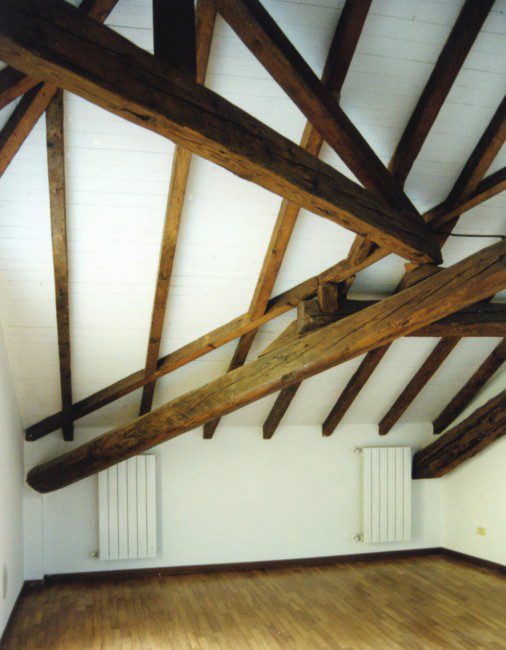 Il progetto per il recupero del sottotetto prevede la totale conservazione della struttura primaria e secondaria del tetto attuando quegli accorgimenti tecnici e tecnologici "minimi" per rendere agevole il sottotetto nel rispetto della sua configurazione originaria.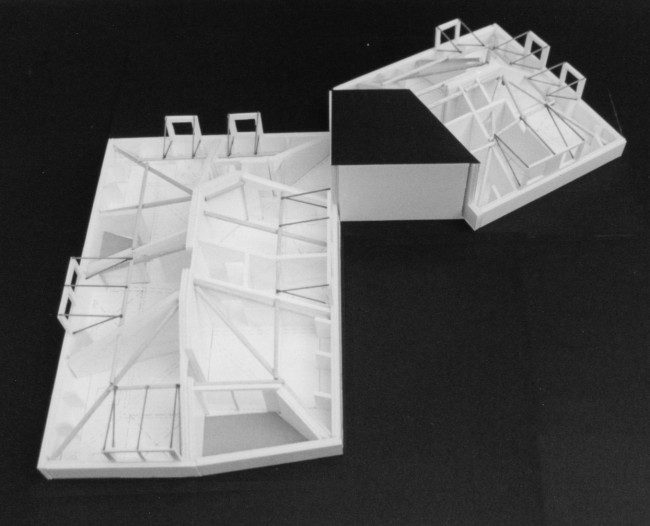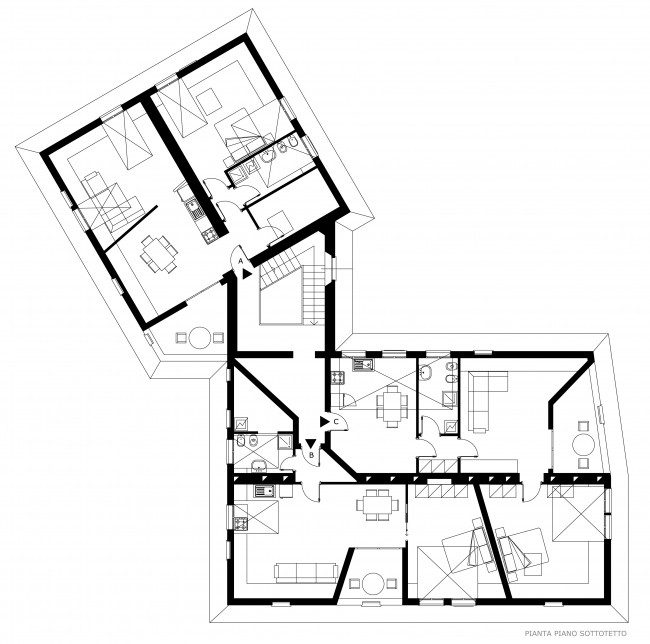 Se, infatti, le suddivisioni interne seguono il più possibile l'andamento della struttura in senso conservativo, "piegandosi" solo laddove è stato ritenuto più strettamente necessario, la visione esterna, invece, risulta trasformata dalla presenza di tagli della copertura, per la formazione di terrazze e da una serie di "cappuccine" più o meno mimetizzate che tendono a riprendere i vuoti o i pieni delle facciate sottostanti. Il progetto prevede la realizzazione di tre alloggi. Le cappuccine sono pensate in legno e interamente ricoperte da una lamiera zincata color bruno testa di moro; l'interno prevede che tutte le pareti siano intonacate e imbiancate, mentre tutte le orditure rimarranno a vista.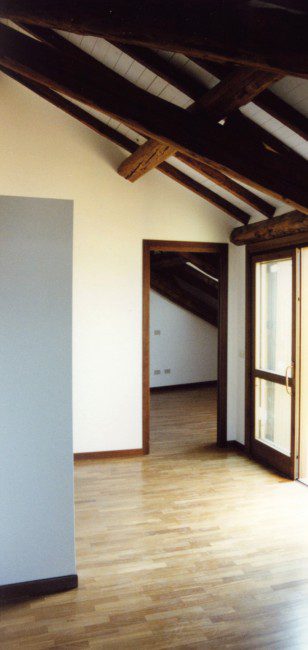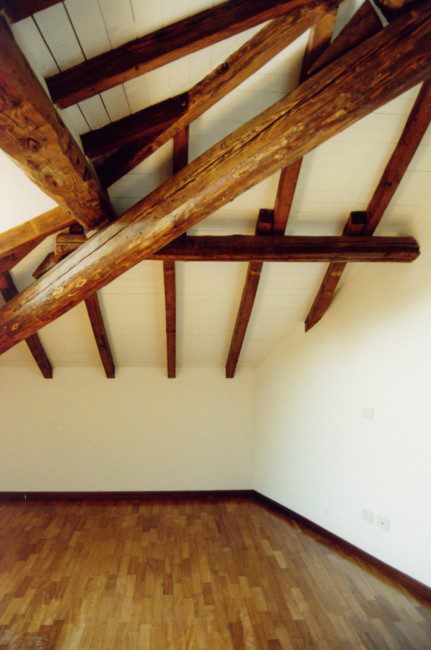 ENGLISH TEXT
Interior in Peschiera Borromeo, Milan Renovation of an attic. The project for the renovation of the attic provided for a total conservation of the main and secondary structure of the roof by using minimum technical and technological devices in order to make more comfortable the attic in full respect of its original configuration. The inner subdivisions follow as far as possible the progress of the structure in a preservative sense by "surrendering" where it's more indispensable; whereas the external view is transformed by the presence of cuts in the roofing in order to build terraces and a series of more or less camouflaged dormer windows that recall the full and empty spaces of the fronts below. The project includes the creation of three flats. The roof windows are made of wood and they are completely covered with a dark-brown and galvanized plate. The interior has plastered and whitewashed walls, whereas all the roof frameworks are visible.