Show Room Viabizzuno srl a Milano
Riconversione dell'ex-atelier di Luciano Minguzzi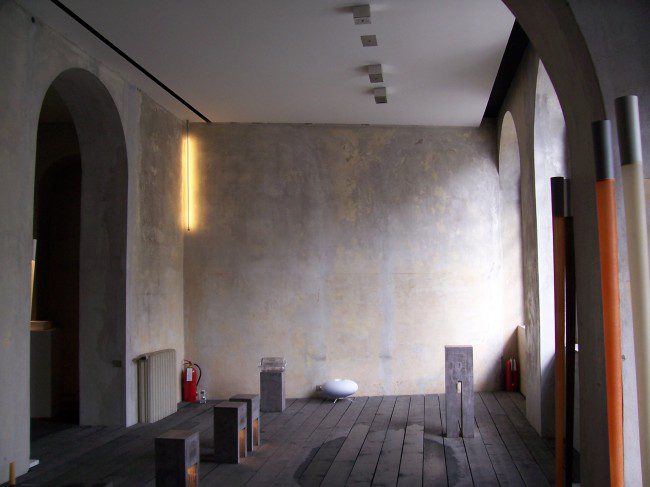 Questo spazio commerciale, è inserito in quello che un tempo fu l'atelier dello scultore Luciano Minguzzi. Lo show-room presenta un doppio accesso, uno più scenografico da via San Marco e l'altro, più intimo da un elegante corte interna.
Il progetto ha previsto, e non smentito in fase di realizzazione, di mantenere il più possibile del carattere impresso allo spazio dal grande maestro che lo utilizzò in precedenza. Ecco che, nelle due sale principali, tutti gli intonaci dei muri appaiono volutamente, non finiti, come quelli di un tempo.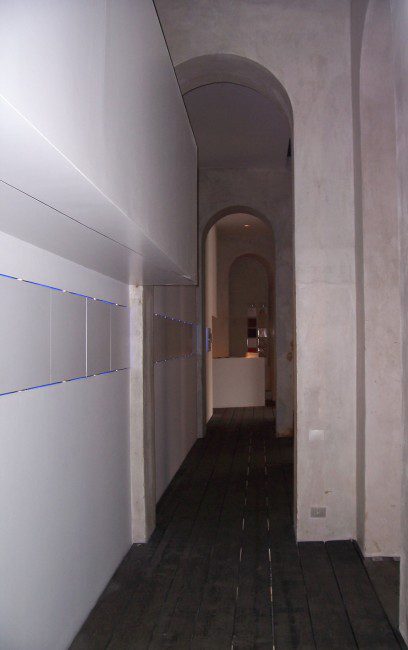 Lo spazio retrostante, che si intravede dalle grandi arcate, e si affaccia verso le sale espositive è definito da una quinta, dalla quale si "aprono degli sportelli" che espongono i corpi illuminanti che Viabizzuno progetta e realizza. Il tutto poggia su una pavimentazione in fodere di legno grezzo semplicemente verniciate di nero.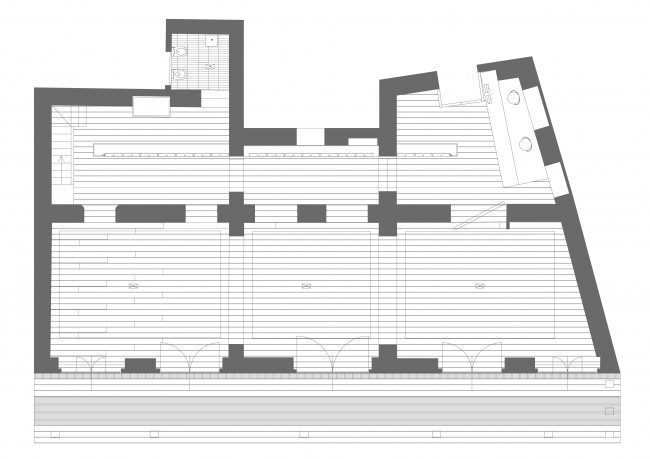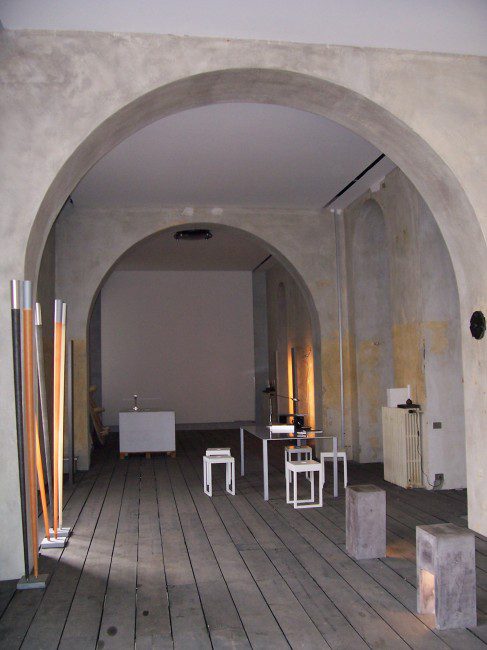 ENGLISH TEXT
Show Room Viabizzuno srl in Milan Reconversion of the ex-atelier of Luciano Minguzzi. This commercial space is inside the ex-atelier of the sculptor Luciano Minguzzi. The show-room has two entrances: the one in Via San Marco is more spectacular, the other one in an elegant internal courtyard is more intimate. The project has considered and realized the conservation of the character attributed to the place by the great artist who made use of it before. In the two main rooms, the plaster intentionally seems unfinished like the one of the past. The back space, we can glimpse through the large arches, faces the exhibition area and it's defined by a wing from which "open doors" that expose enlightening bodies designed and realized by Viabbizzuno. Everything lies on a floor made of black painted row wood.